A number of major projects have been undertaken by Bat Rescue Inc. over the years, often in partnership with other organisations.
Our most recent projects include:
Barbed Wire Project – Ginger Factory Yandina 2018/19
The iconic Ginger Factory located at Yandina has a beautiful rainforest garden which is very attractive to visitors – both human and wildlife.  After performing numerous rescues at the site, member Terrie Ridgway embarked on a mission to raise awareness of the dangers of barbed wire for wildlife and collaborated with the Ginger Factory to make their fences wildlife-friendly. 
White poly tape for electrical fencing is highly visible and has been found to be the best option.  The tape has since become a standard (slightly bulky) inclusion in our rescue kits, along with cable ties for attaching it.  Bat Rescue members now routinely install this tape after barbed wire rescues and at known trouble spots.    The poly tape installed by Terrie at the Ginger Factory has no doubt saved many flying-foxes and other wildlife from entanglement.
Ipswich Heat Stress Management (Installation Of Sprinkler Systems Etc)
Work is currently in progress to install a mobile sprinkler system that can be moved from colony to colony. This equipment will alleviate conditions where there is a risk of serious mortality due to extreme prolonged heat events.
This project commenced in October 2020 following the discovery of a maternity roost of Large-footed Myotis at Obi Obi Bridge Crossing No. 2. Roadtek had been contracted to resurface the bridge, which would disturb several maternity roosts. Bat Rescue attended bridgeworks for several nights, removing babies and adults prior to their roost being disturbed.
The microbats were relocated to a pre-installed Hollow Log Homes bat box. Off-cuts from the bridge were then fashioned to replicate the original roost and installed in roughly the same location. A number of other Hollow Log Homes bat boxes were also installed to provide plenty of alternative roosts.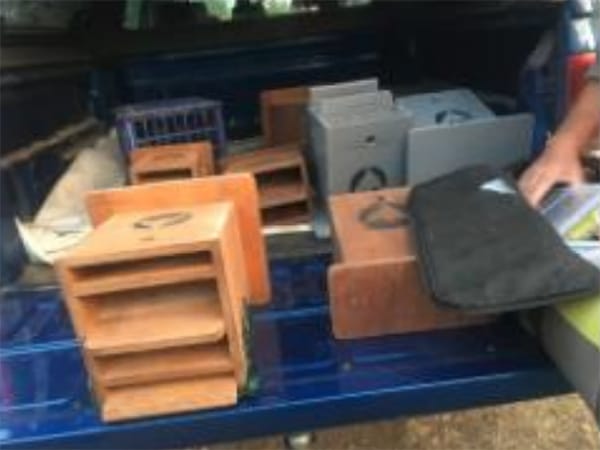 Microchipping Program – Orphans And Rehabs 2021
The 2021 season was our first year of microchipping all orphans prior to release. Using grant money from the DES (Department of Environment and Science), we purchased microchip readers for easy identification whilst in care, and for future research if these particular bats are encountered again.
Airport Polytape Project (Work In Progress)
Airport management of Maroochydore Airport was approached by Bat Rescue after attending numerous barbed wire entanglements of Little Red Flying-foxes during March 2021. These bats had been feeding on the melaleucas adjacent to the Airport's perimeter fence. Bat Rescue proposed installing polytape (white electrical tape) to provide a visible marker on the top strand, and thus prevent further injuries and deaths.
Bat Rescue volunteers are donating their time to install the tape, whilst the Airport is providing the materials. The aim is to tape a 10km stretch of fence. This is a demonstration project to hopefully encourage other industrial fencing to be rectified.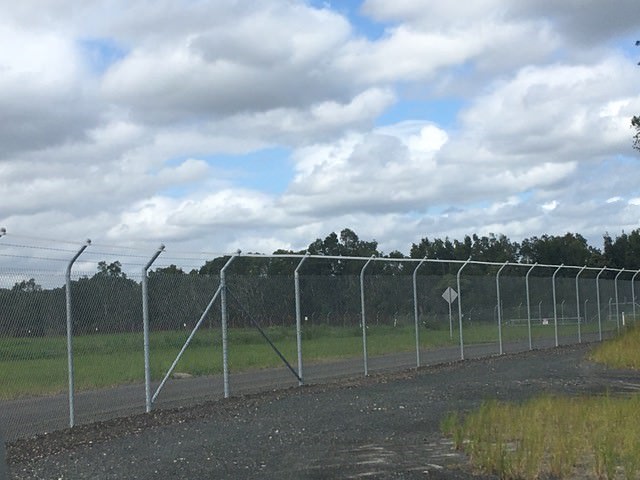 Orphan Airlift Rescue for 90 tick paralysis orphans from Far North Queensland (2004)
Reduction of electrocution trouble spots – 2004 (ongoing project in collaboration with Energex)
Cascades Gardens Flying-Fox Habitat Revegetation Project (Gold Coast 2004-2006)
Creation of an observation platform overlooking the Cascades Gardens colony site (Gold Coast October 2006)
Wildlife Friendly Fencing Project – 2007
Orphan Rescue & Relocation to SE QLD from the massive Bush Fire and Heat Stress event in NSW (February 2020)